by Lionel Brahim Brodie III
Don't reach for your pumpkin spice whatever just yet friends…..there is still some summer left. Philadelphia Distance Run (PDR) Weekend is going to be PACKED with justifiable hypeness! Let me break it all down for you:
The PDR Collection, the EXCLUSIVE three-way collaboration between race sponsor Brooks, Philadelphia Runner, and Philadelphia Distance Run is LIVE! If you remember…..The Philly 10K Collection flew off our shelves. You don't want to be on the outside looking in for this one. We have you covered with long sleeves, short sleeves, and singlets…..with graphics designed by local artist and fellow Philadelphia Runner Rita Carroll and her Out&Back Creative studio. Complete your fit with a pair of Brooks. Treat yourself, don't cheat yourself is my motto…..and probably why I have sooooo many pairs of sneakers.
On Friday, September 15th, Students Run Philly Style, the official charitable partner of PDR, kicks off race weekend with their Extra Mile Fundraiser. You can anticipate Philly centric food and drinks (included with entry), limited edition merch and apparel, raffles, a silent auction, and a Shoe[Boxed] Wine Pull with bottles valued up to $200. Good times, great vibes. Your presence supports youth mentorship and builds the local running community. RSVP HERE. I'll be there!
The next day (that's Saturday, September 16th for those keeping score), founder, runner, and activist Alison Desir, author of Running While Black, is bringing her Meaning To Movement (MTM) Tour to Philadelphia. Alison has founded or cofounded many of the pillars in our global running community, including Run 4 All Women and the Running Industry Diversity Coalition. RSVP here for a PDR shakeout – sorry, THEE OFFICIAL PDR SHAKEOUT! 5K Run/1.5 Mile Walk. All Faces, All Paces…..followed by refreshments and a conversation about building inclusive communities with guest Lionel Brahim Brodie III (yep that's me!) from Original Propaganda Athletic Club and Philadelphia Runner. Maybe some giveaways and Running While Black swag if we're lucky (wink wink).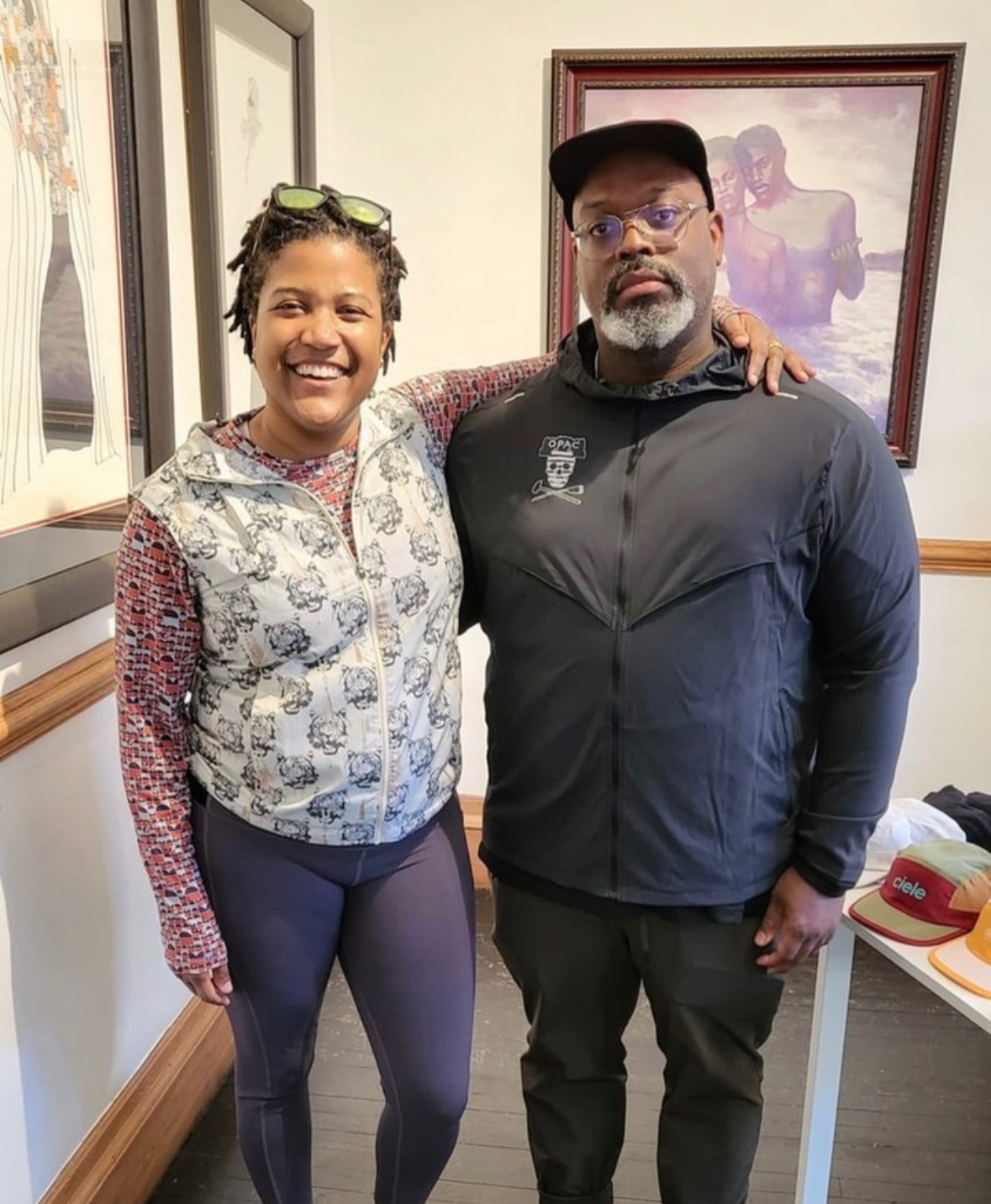 Sunday, September 17th is RACE DAY! Fall begins on September 23 so this could be your last race of the summer! If you haven't done so already, register HERE for the 5K or Half Marathon. I'm running the 5K…..
Hope to see you all next weekend! Stop into one of our 4 locations (Center City, University City, Manayunk, or Glen Mills) or our online shop to pick up some Brooks merch (gotta look the part, right?). See you out there!