Philadelphian Perspectives is our new series in name, but a concept that has been authentic to us for the last 2 decades: highlighting the individuals and local businesses who give the Philadelphia Running & Fitness Community its flavor. As athletes (primarily runners and walkers here), a lot of us are looking for diverse fitness avenues to enrich our running programs and training. Taking a breather (small pun here) from the work you're putting in on the roads, trails, tracks, and treadmills? Yoga is a practice that tests us physically, enhancing our flexibility, while allowing us to expressively connect with our minds, bodies, and souls.
We recently caught up with our friends from Tula Yoga & Wellness for an insight, in their own words, into how two friends started a thriving business, the seamless connection between yoga and running, and when we can connect for a much-needed class!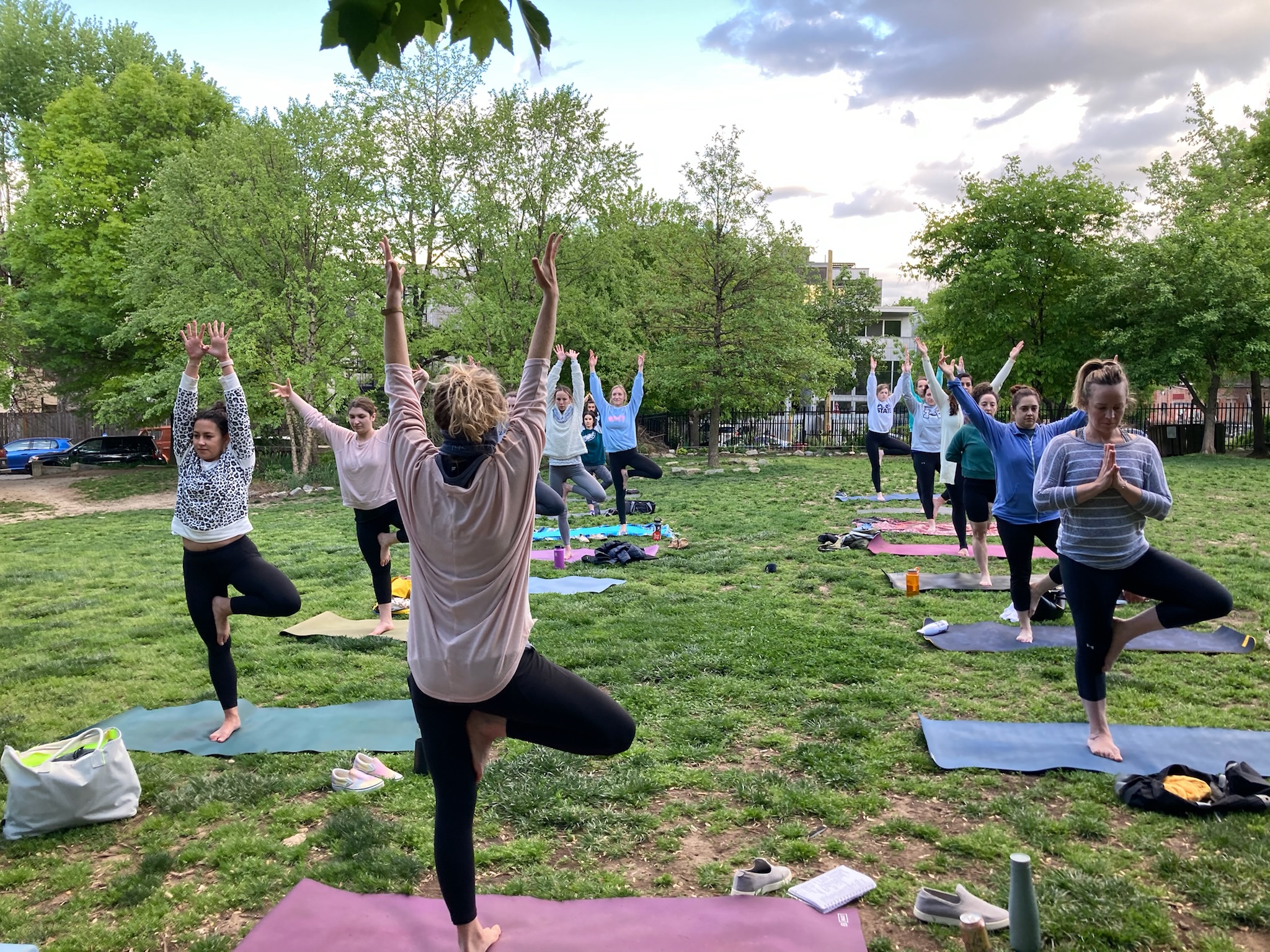 Who are you? Tula Yoga & Wellness is an alignment–based studio in Northern Liberties that was created by two friends, who happened to meet in a yoga class, who longed to have a yoga community in their own neighborhood. Flash forward, we are now the premier yoga studio in Northern Liberties comprised of a fun-loving team of yoga teachers with a passion for creating a warm community space for yogis of all levels. While each teacher has their own individual style, each class will have an emphasis on healthy body alignment in an inclusive body positive environment. At Tula, we aim to provide a safe and nurturing environment for practitioners of all skill levels. All of our classes are designed as a long-term safe and sustainable practice. The studio runs daily classes in the studio, virtually and outdoors, where all levels are welcome.
What is something that you feel is unique about your running history or journey? We have many runners that practice yoga with us. Yoga is both strengthening and stretching and can support well–being in running to build strength, strong alignment, and flexibility. It is also a great tool to use after long runs and races in recovery after. Several regular clients who are also avid runners have reported that yoga has helped them in preventing injuries, stamina, and faster recovery.
What can someone expect if they come out to Tula to practice yoga? If someone comes to practice yoga, particularly a runner or someone who hasn't practiced much yoga before, you can expect a welcoming environment, a class with modifications for all levels, and an expert teacher who can support your running goals and a safe practice after injury.
When did you start running? Co–owner Jenn Curren has been running since high school. In high school she ran a season of cross country, trying to support her swimming goals. Soon, running became a passion that she did for fun and health. Jenn has run 5ks all the way to full marathons. Her all–time favorite race is the Broad Street Run and recently she sported her Philadelphia Runner gear at the Miami Marathon!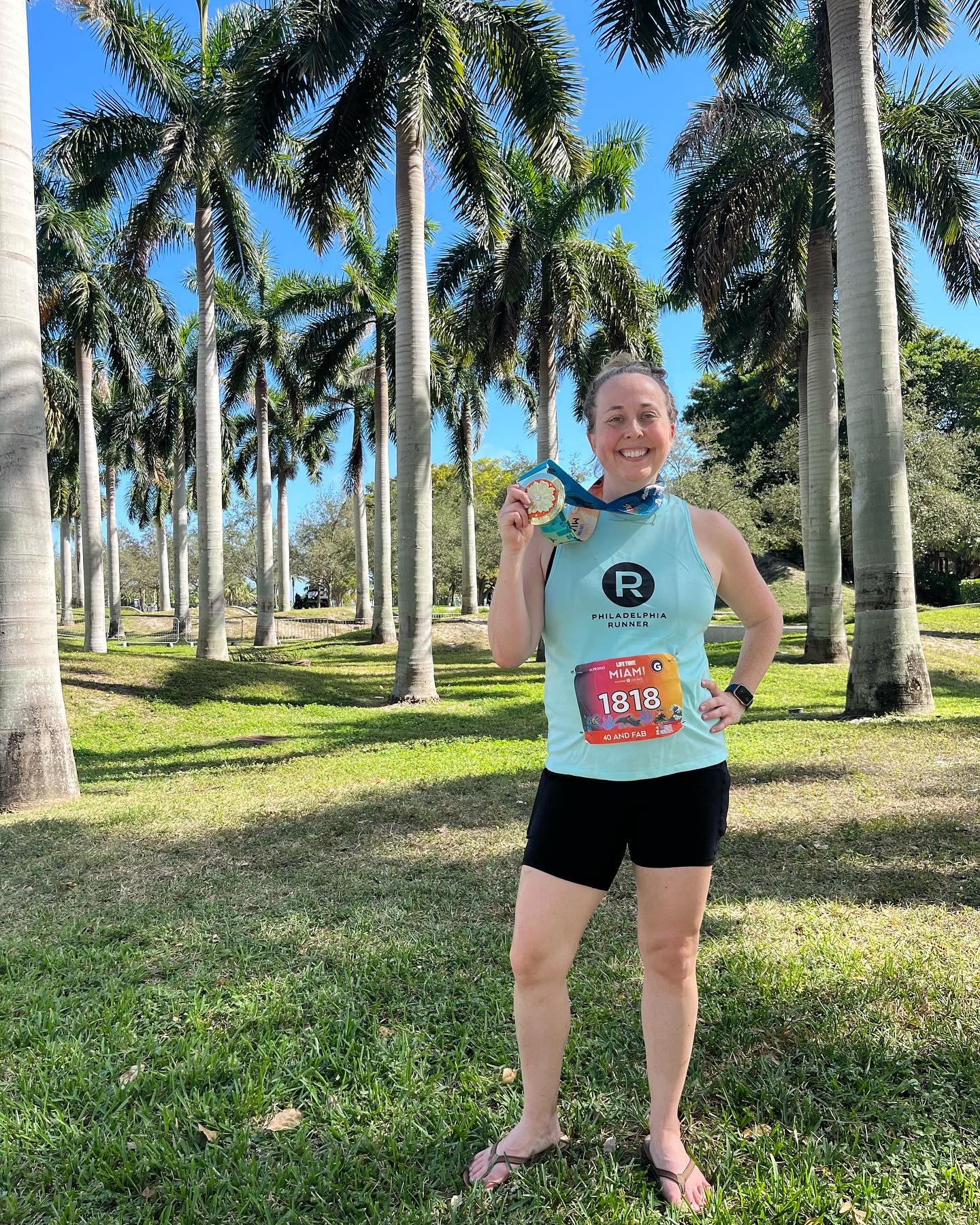 How would you describe your biggest setback? We took a risk to start a business, to share something we love with the world, and opened in December of 2019, three months before the world shut down because of COVID–19. The devastation was incredible and the shock to our systems and business plans was truly scary. All the hard work, hours in the evenings after our other full-time jobs, and countless hours over the weekends seemed like it was all going to fall out from beneath us. But in the three short months we were open we had built a small, yet mighty community. Folks immediately jumped on the virtual bandwagon, or kept their passes active despite not wanting to come virtually because they wanted us to survive. We got support from other local businesses, who allowed us to use their outdoor spaces for yoga since we didn't have one. The great thing about opening a yoga studio with a best friend that balances you and supports you is that we supported the ups and downs of owning a business during a pandemic and truly being each other's yin to the other's yang – we always struck the right balance of pushing forward even when the days were really disheartening. And a fun fact, Tula means balance in Sanskrit.
Where can we find you? We are located at 737 N 4th Street. We have classes in the studio, virtually and also outdoors at Liberty Lands Park. Our full schedule can be found here!
How can we continue to follow your journey (social media, website)?
Website: tulayogaphilly.com
IG: @tulayogaphilly
X: @tulayogaphilly
FB: TulaYogaPhilly
Google: Google Maps
TikTok: @tulayogaphilly (up and coming!)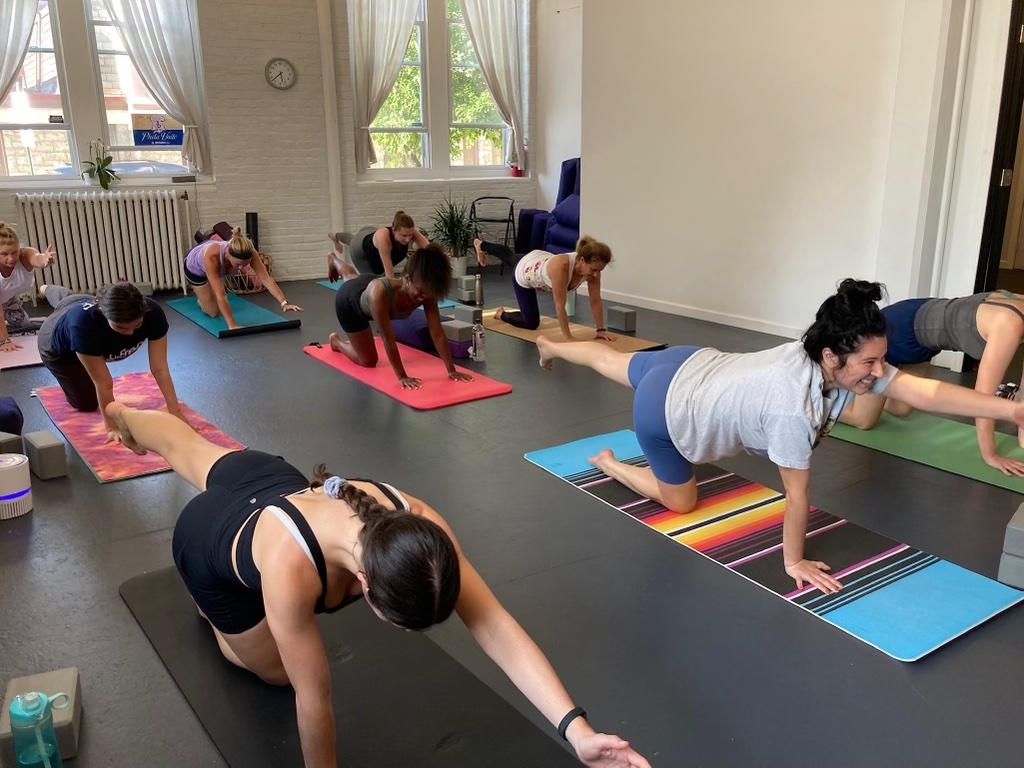 How can Philadelphia Runner help promote you? We'd love to host some yoga classes at your space or talk about ways to do yoga & running events together!
Why not November 4th? Tula is hosting a Yoga For Runners. Who's going?!?!?
Do you have a story that you would like to share? A runner or local business that you would like to see featured? Send us an email: brodie@philadelphiarunner.com.