by Lionel Brahim Brodie III
Affectionally known as PDR, the Philadelphia Distance Run, sponsored by Brooks, is an annual 5K and Half Marathon which takes place each September in The Global City of Philadelphia, Pennsylvania, United States Of America. Both race distances begin and end with the world renown Philadelphia Museum of Art as their beautiful backdrop.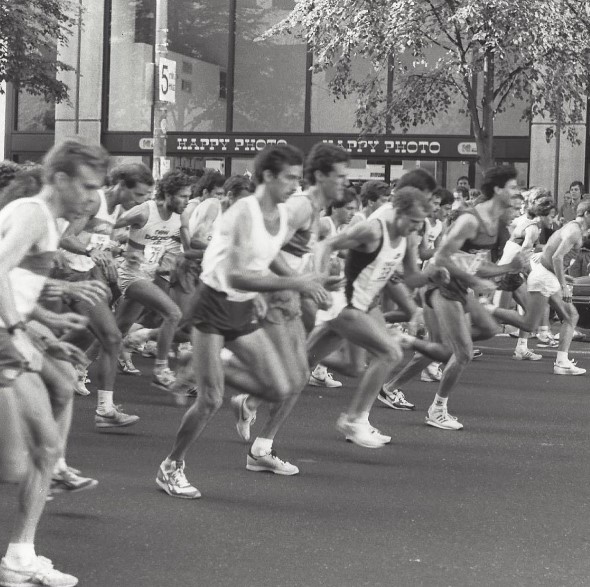 The competition was established as the Philadelphia Distance Run in 1978, the year before yours truly was born, and known as such until 2009. In 2010 the race became a part of the Rock 'n' Roll Marathon Series. Fun fact that no one cares about haha…..my first race was the Rock 'n' Roll Philadelphia Half Marathon in 2011. At any rate, the Half is laden with international history and a distinguished reputation as a first-class, top-level race. Olympians, world champions, and legends (none of the aforementioned include me, although I somewhat successfully play a legend on Instagram) have toed the line and ripped through The City Of Brotherly Love.
After I crossed the finish line in '11, someone told me that both the women's and men's Half Marathon course records were set that day. I vividly remember this because I was perplexed that by the time my corral (sexy pace, you know the vibes) had hit the 5K point, or some early mile marker in the race…..I saw the professionals running TOWARDS US! Capital 'F' FAST course! It made sense to me, but at that point I was primarily concerned with that first race medal…..and getting some pancakes.
Race medals deisgned by local artist Rita Carroll, Out&Back Creative
The 2020 and 2021 editions of RnR were cancelled due to "thou which shall not be named", and when the world finally reopened, PDR was back! September 2021. With the return of the Half…..AND a 5K distance, which I raced then and shall be running this year (note the distinction between racing and running…..we'll talk about that in a future conversation). This year I shall be primarily concerned with that race medal and an ice cold, delicious beer from Yards. And then getting some pancakes…..
There is a team of amazing Philadelphia Distance Run Race Ambassadors this year to help reach a wider audience of athletes and inspire, motivate, and encourage their participation in the Half Marathon and 5K. Ambassadors help cultivate community and are the PDR cheer zone, super fans, hype squad – eager to share about racing in Philadelphia with others online and in real life (I borrowed this verbiage from PDR because I couldn't have worded it any better)! Follow along on PDR's Insta for profiles and check out each ambassador's individual page. I am blessed with the good fortune of having shared a few miles with some of these good folks. Be back next week to continue our PDR discussion…..
Oh yeah, today, Friday September 1st is the last day to sign up and save before prices for the Half Marathon and 5K go up tomorrow, Saturday, September 2nd. Register HERE, jump into one of our 4 locations (Center City, University City, Manayunk, or Glen Mills) or our online shop to pick up some Brooks merch (gotta look the part, right?)…..and we shall see you out there!