by Lionel Brahim Brodie III
Can we all just pretend that the next paragraph organically happened and isn't a pathetic attempt to fabricate a literary play on words? Thanks friends…..
We are less than 10 days out from being 10 days away from the 10th anniversary of The Philly 10K. For both locals and visitors, here are 10 things that you should do to prepare for the 10th running of the best Summer race in the 10th most populous city in North America.
That wasn't too bad, was it? 10/10? Alright I'm done. Without further ado:
1. Register for the race! The party doesn't start until YOU arrive on Sunday, August 27th. So click HERE to lock in your spot and we'll meet you there.
2. Take a picture in front of the Rocky Statue. The Philly 10K is one of the few unique races that doesn't run along Kelly Drive or MLK Drive. You'll need to visit The Champ on your own. NOTE: if you were born in any of the following counties, or have lived in any for over 1 year, this step does NOT apply to you – Philadelphia, Delaware, Montgomery, Bucks, Chester.
3. Purchase a Philadelphia Runner Cap. If you have participated in any of this race's previous editions, you will know that the last Sunday in August is the HOTTEST day of the year (I have no factual evidence to support this claim)! Lightweight, moisture-wicking…..you'll thank us later!
4. Have a cheesesteak (counts as race fuel, right?). My favorite is from Chubby's. For those who disagree, Dalessandro's is right across the street. I'll save the comparisons for another time, but if you're feeling adventurous try one of each. Both spots have vegan options on their menu. Chubby's does have more indoor seating AND adult beverages for those who celebrate.
5. Speaking of beer, visit Brewery ARS – one of the official sponsors of the Philly 10K After Party. They have a variety of brews, a cider, and a few wines. Locations in South Philadelphia and Fishtown so quite easy to get to. Drop me a line and I'll meet you over there. Now that I'm thinking about it, I'd meet you at Chubby's too!
6. Buy a pair of sneakers from race sponsor Diadora. I've been rocking Diadora since the 90s. If you had a pair back then, it meant you were "getting money" (I have no factual evidence to support this claim)! If you're rocking a pair now, it more than likely means you want high performing, comfortable, stylish vehicles for your feet (this claim I can prove)! Diadora's North American headquarters are here in Philadelphia, so if you don't already have a pair…..support local. If you're already rocking Diadora, pick up another pair. Check out the Nucleo.
7. Catch a sporting event. The Phillies are playing that entire weekend (Go Phils)! The Eagles play that Thursday (Go Birds)!
8. Hit up Philadelphia Runner for your hydration and nutrition needs. Remember above when I told you The Philly 10K was on the hottest day of the year? And, if we're going to be crushing cheesesteaks and adult beverages, we'll need to replenish properly.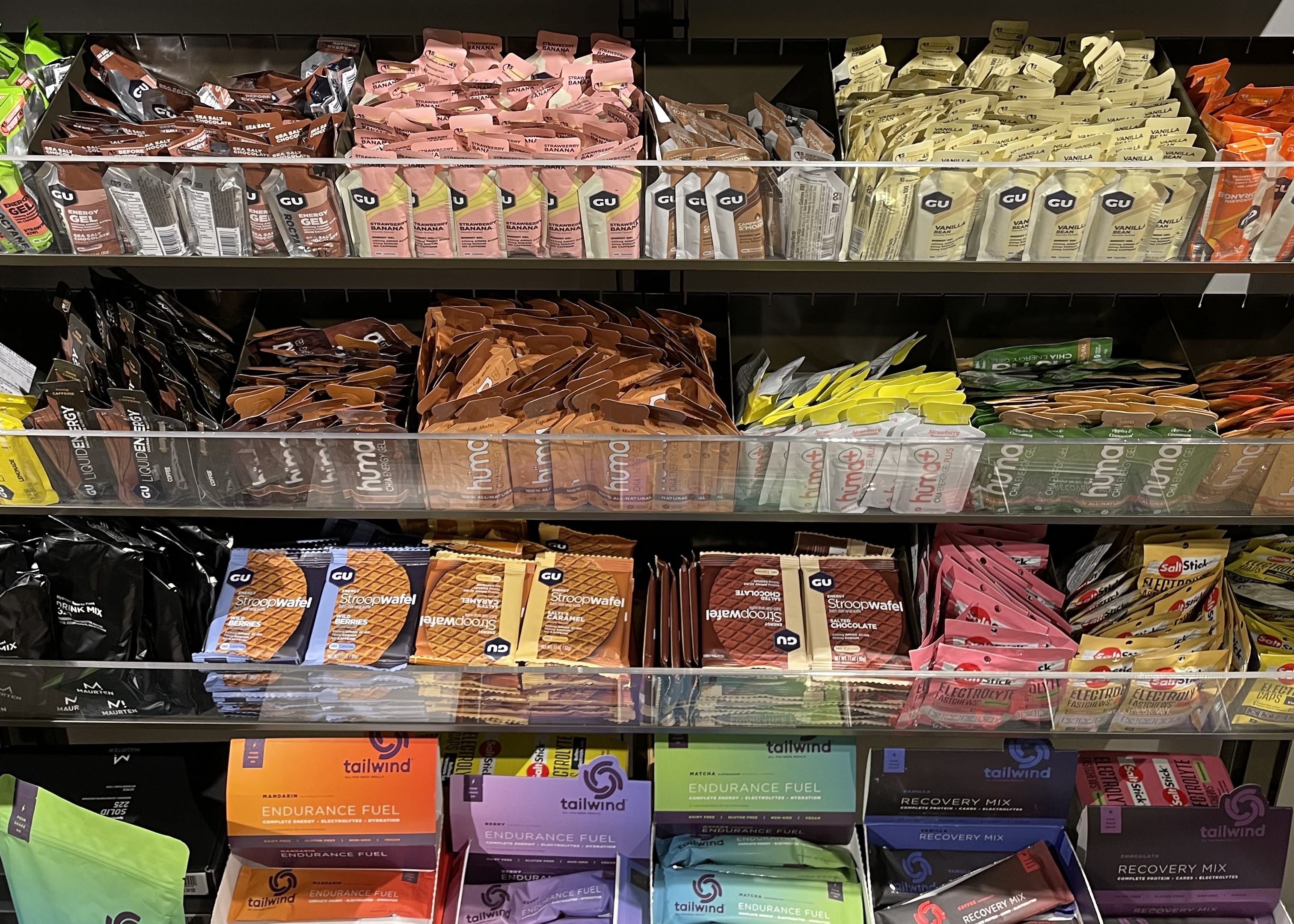 9. This isn't a food blog (yet), but you can't go wrong with a soft pretzel or water (pronounced 'wooder') ice. And since this isn't a food blog (yet), I'll save my recommendations for a later date.
10. Have a good time. Walking, jogging, running, and/or racing should be fun.

See you out there!