The group running scene in Philadelphia plays an integral role in defining the beautiful culture that is our running community. Each team, crew, and club is incredibly unique, which adds an assortment of rich layers to our city's ever–growing active lifestyle.
We recently caught up with Clock In Running Club for a look into their Monday Movement, coffee collaborations, and how they are playing a significant part in establishing Philadelphia as a GLOBAL hub for running.
by Noah Curtin
What is this club?
I'm not entirely sure what the Clock In Running Club is. It's a running club in the sense that the Philly crew shows up every Monday morning ready to lace 'em up on Kelly Drive. If you then click through the stories on the Instagram page you'll see a crew of Pitt Panthers rock climbing, our friends out in Cali hiking, or possibly the Idaho crew clockin' in with a swim. We have pickleball shirts, and we have a beer glass for your Thursday happy hour. I can't put a finger on what exactly we are. What I do know is that every Monday you'll find the Clock In community gettin' after it and building momentum for the week.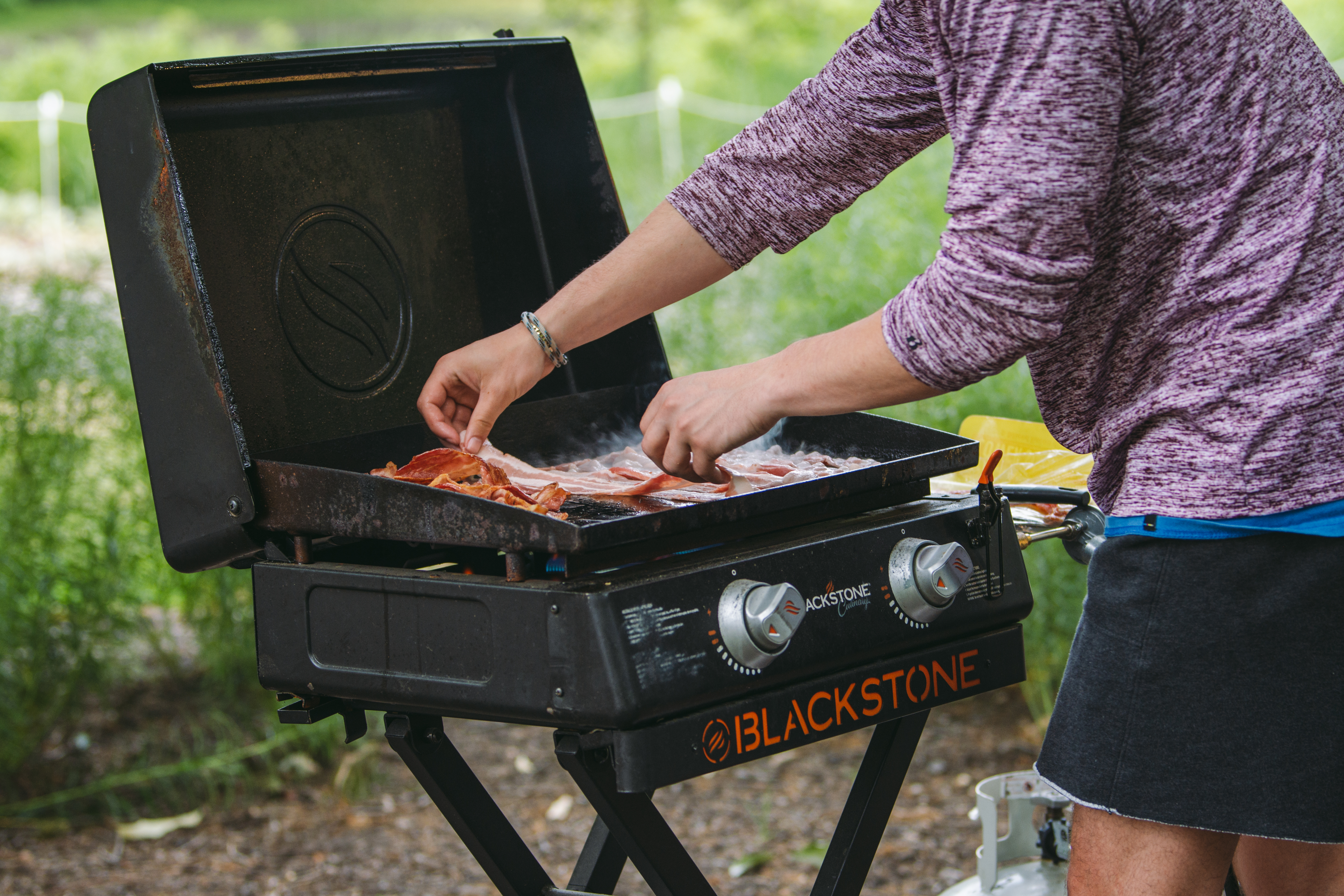 The club was started at the beginning of 2023. Personally, I wanted to get out of my comfort zone and work a little harder this year; apparently others felt the same. Plenty of washed-up D–1 runners, current college athletes, aunts, uncles, old laces, new laces and even an Olympian latched on to the idea. Like myself, people miss being a part of a team after high school, college and well beyond. It's a special thing to represent something and build something with a group holding each other accountable. What you'll find is that people who are amped up to get rollin' at 6:30 every Monday tend to be good people. So not only are you starting your week with a great workout, but you're surrounding yourself with people who make you better. That is the secret sauce of this thing and why it is growing so fast, and it's a testament to the running community as a whole. The age–old question that every distance runner has been asked is how they could possibly enjoy running. I believe you'd find that answer Monday mornings with us.
About the club:
The club is based in Philly, and is unique in that it stretches across the world. The Philly crew gets a run in on Kelly Drive. Around the world, people share their workout with us via their Instagram story at 6:30 AM their time. Most go for a run, some lift, a few walk, bike, swim, you name it. So far, we've had 31 states and 5 different countries join us for our Monday clock in. Connecting with folks across continents has been remarkable. We expect to hit all 50 states and
a few more countries by the end of 2023.

Coffee Label:
We recently released and are stoked about our coffee collab with Dript Coffee Co. Blaise and Sal run a fantastic operation over in South Philly and were the perfect fit for this project. What's better than a silky-smooth cup of joe to kickstart your morning after a workout? And one that's roasted right here in Philly? Book it. We are pumped at how this came out and excited to share it with everyone. If you get the chance head on over to 6th and Catherine and get a taste for yourself!

https://www.drinkdript.com/products/clock-in-summer-blend
Past, Present, and Future:
Our first race was the Broad Street Run. We had about 15 runners rep our singlets with "clock in" down the back. It was great to see some first timers and old clocks tick again. We also had a runner in the Boston Marathon, Pittsburgh Marathon, Rehoboth Marathon, as well as a triathlon and multiple other races.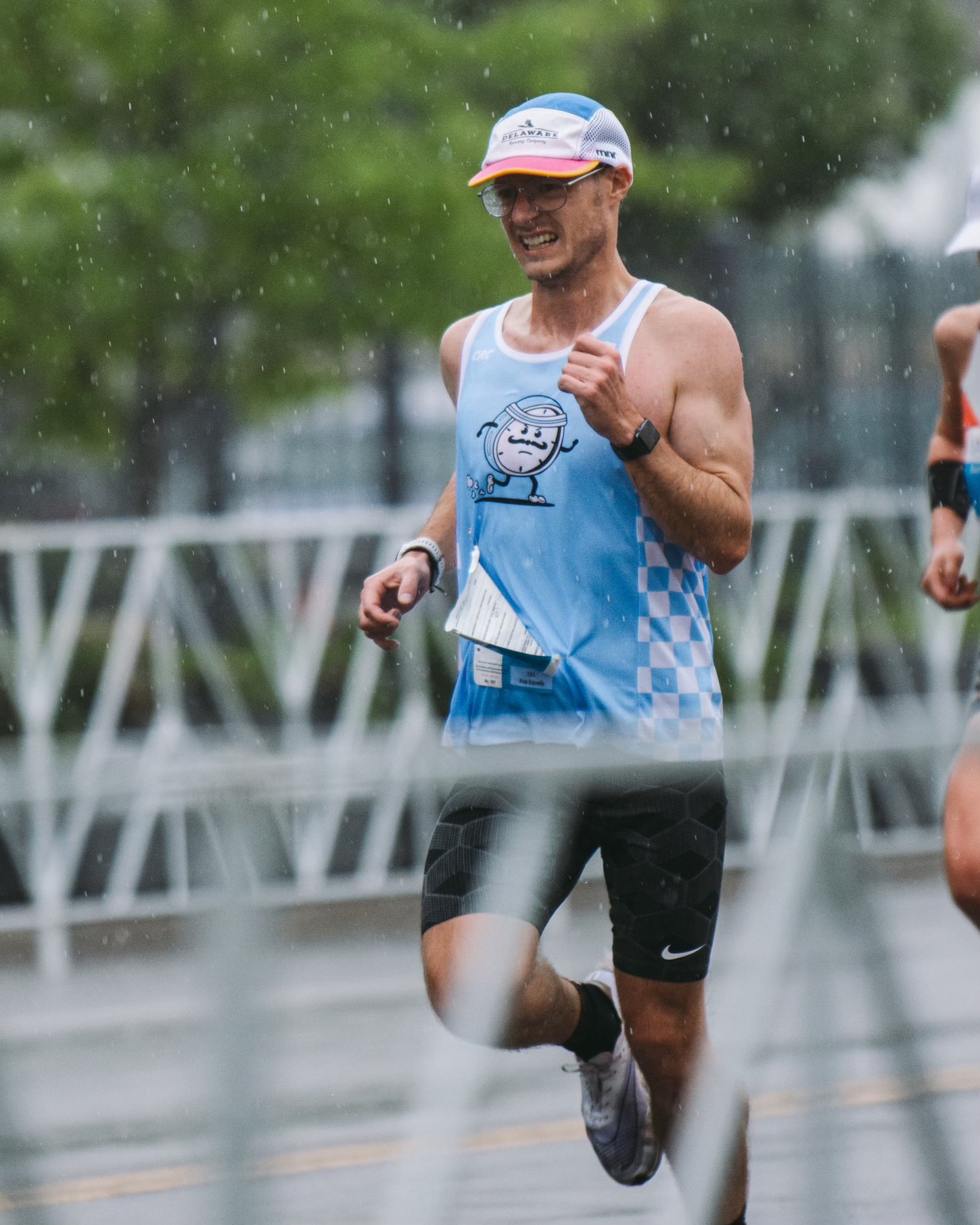 We're excited to see what lies ahead. We'd like to support causes close to home and make an impact in any way we can. Beyond this, we have a lot of ideas. A few are running related, many that aren't. Regardless of where this thing goes, we are very excited to grow this community and keep spreading the momentum.
Do you belong to a local club, crew, group, or team and want to see them featured? Send us an email: brodie@philadelphiarunner.com.