by Lionel Brahim Brodie III
The following is based on a true story…..
I put the Wave Rider 27 on for the first time and it is one of the lightest pairs of shoes I have ever worn! To be fair, I do not know if it is to be expected, as this is my first experience with Mizuno…..but it is a very pleasant surprise. Straight out of the box, I could feel that these puppies were light. But wow!!!!! Doing a few stretches to get ready for this run and legitimately wondering if I actually forgot to put on shoes.
Laced up and out the door. The complete encounter (slight pun intended) with the heel from top-to-bottom is remarkable. The heel counter is affectionately embracing the back of my foot and ankle in a manner that suggests a support trainer. I turn the corner to a long and hilly straightaway in my neighborhood and "Go Your Own Way" by Fleetwood Mac begins to blare through my earbuds. It's gonna be an amazing run!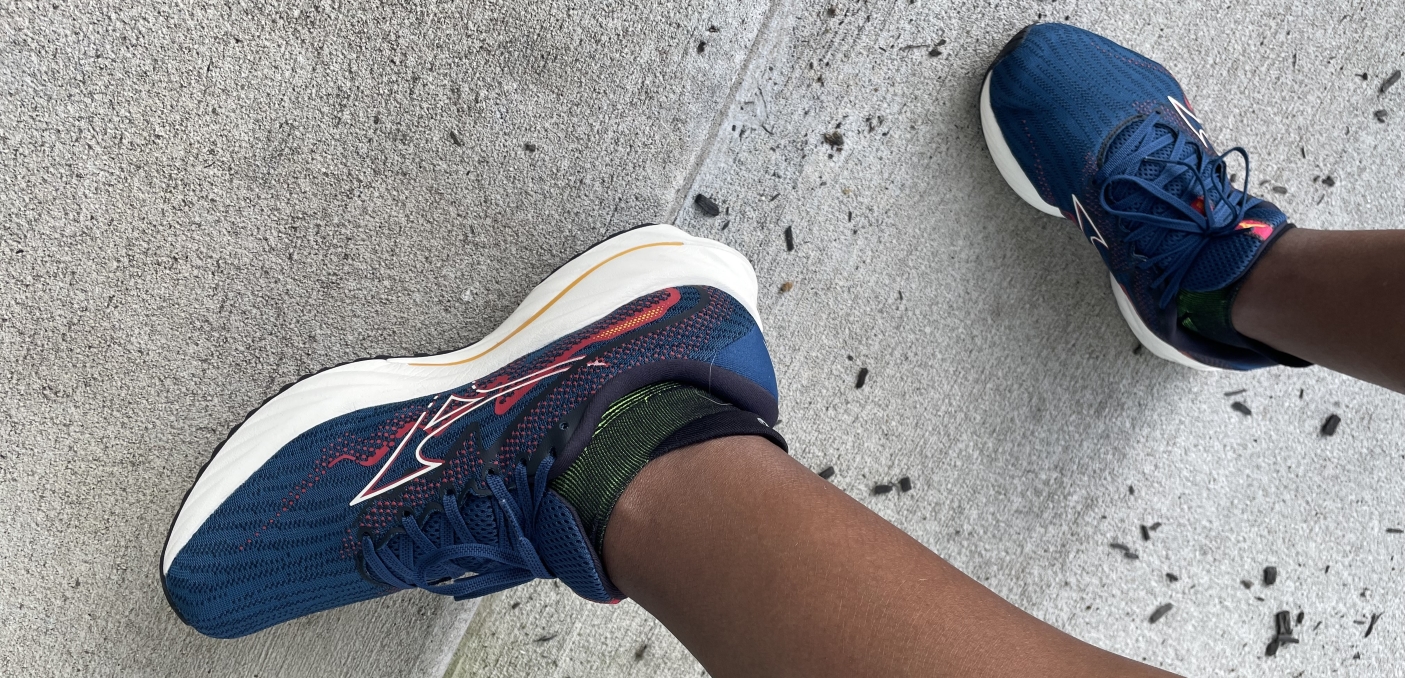 Primarily a stability shoe runner, I love how controlled the Wave Rider feels on my feet. Oh yeah, we're nicknaming this colorway the "Daytona 500s". The colors give me a contemporary take on a late 90s vibe. I remember this Tommy Hilfiger jacket I used to have in the 10th grade…..ok, no one cares. Yes, the shoe feels controlled, the upper of the 27 is extremely breathable (it's about 90 degrees with a real feel of "no thank you" as I'm running) and the plush cushioning throughout the ride (again, slight pun intended) is uncompromised.
I triple–checked Mizuno's website to ensure that the Wave Rider is not a stability shoe in the way that we tend think of stability shoes. It's neutral – but in a bipartisan way if that makes any sense to anyone other than me. Lightweight, cushioned, breathable, fast, and supportive. As my second run began I kept saying to myself "this model is TOO good. I need another colorway. I hope that Tommy jacket I had sophomore year is still living at my parents' house somewhere." Fleetwood Mac's Greatest Hits is on shuffle and repeat. It's going to be an amazing run…..
The Tech Talk:
MIZUNO ENERZY (FOAM): Offering versatility in its application, while still maintaining softness and resilience. It will help enhance performance capabilities. Foam offers 17% more cushion and 15% more energy return vs U4ic.
MIZUNO WAVE®: The MIZUNO WAVE® plate disperses energy from impact to a broader area providing a stable platform and a superior cushioning.
X10 Outsole: Durable carbon rubber that allows for longer wear.
Engineered Mesh Upper: Both breathable and durable for high performance.
Eco Friendly Materials: Recycled materials
The Specs:
Weight – 9.9oz (men's size 9), 8.3oz (women's size 8)
Heel-To-Toe Drop – 12mm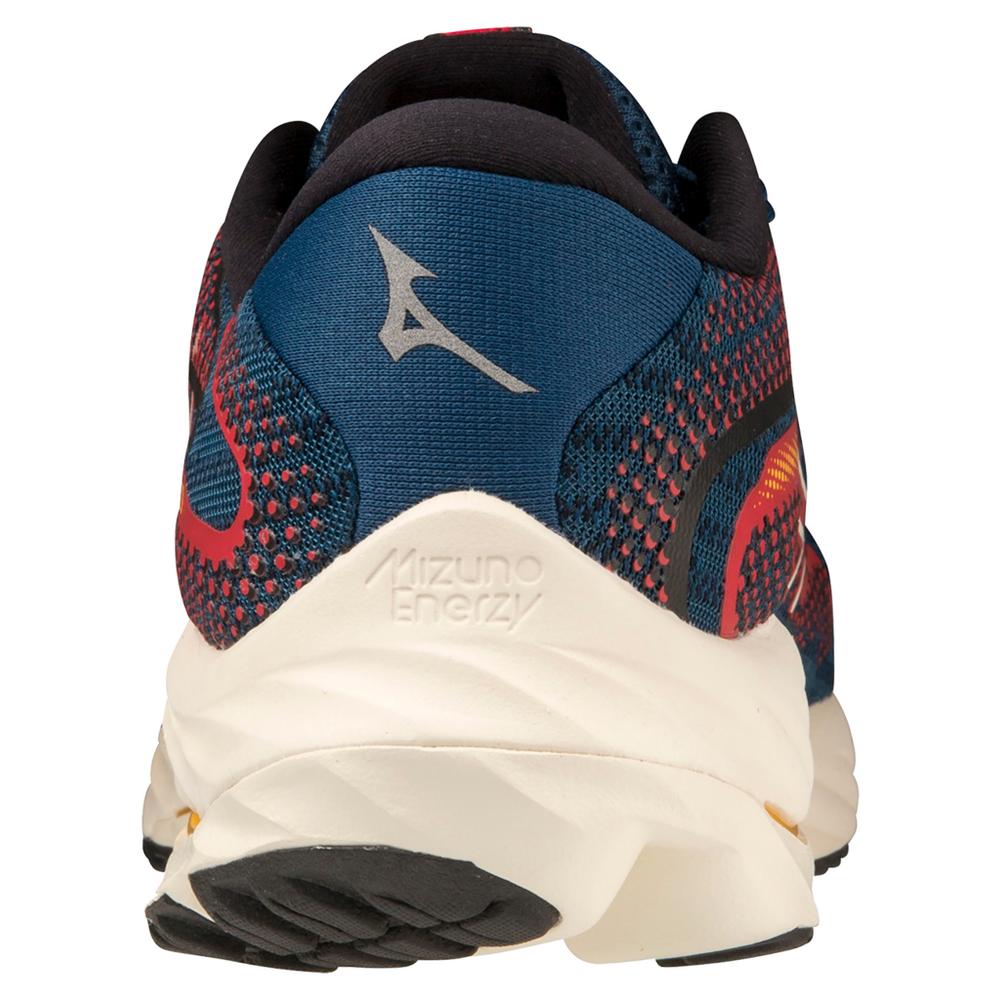 The Key Features:
• Seamless Gusseted Tongue – one piece mesh without stitching hugs the foot securely, yet comfortably, without any stress.
• Durable Lining Mesh – lining mesh with excellent abrasion resistance.
• Soft And Smooth Air Mesh – designed to give stretch and hold in one upper part.
• Heel Counter For Closer Fit – engineered for stability and comfort. Lateral side of wave plate is less pronounced to offer cushion upon impact. Medial side is more structured to provide support for overpronation.
The Finish Line:
The Mizuno Wave Rider 27 is available online, as well as any of our four locations. Our staff of experts can answer any questions you have about this shoe and other shoes in our shops. Come in, schedule a gait analysis, or order a pair from our online shop today!